about
PePol is a not for profit company founded in 2009. Our chief objective is to empower people to take effective, collective action towards a sustainable future. We aim to do this by providing online tools which remove barriers to such action, and inspire both individual and group participation in a wider movement.
Do you have an interest in sustainability?
Not sure what groups are doing what or where to look for information?
Are you a part of an organisation or group yourself and want to network?
Have specific resources you'd like to share or are looking for?
PePol is made for you
What is unique about PePol is our approach to connecting people together. We want people who have resources they would like to share (such as knowledge, skill, time, finance, space, materials or equipment) to be able find the right people to share it with – and for people looking for resources to have the best chance of finding them. We believe the best way of doing that is to connect the networks that people already like using together. By doing this through our tools we will, for example, enable resource share matches to be automatically found for any participant within a massively expanded pool of resources.
To learn more about PePol, read our vision, take a look at the guide and see some user examples.
At present, PePol is maintained by Joe Hudson. We already have a number of invaluable volunteers and hope to be welcoming more to the team very soon! (Pending funding we will be making some paid jobs available.)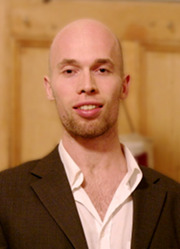 Joe Hudson has dedicated himself to many interests and professions, from martial-arts to poetry and from stock-market speculation to music production. His main focus these days is software and web development (typically for non-profits and NGOs), content management systems, graphic design, writing, voluntary work and Argentine tango. Generally speaking, he loves to solve problems and is a bit of a perfectionist. Having a sense of wider contribution is a driving force in his life.
As for how we started: around October of 2008, 2 guys (Joe and Henrik Dahle) met at a friend's birthday party (thanks Adie!) and watched a documentary called 'The 11th Hour'. The discussion that followed lead them to sharing some ideas they'd been working on in the past years relating to community development. It soon became clear that, despite all the great and ongoing efforts of many people, there was still much to be done in the area of building networks and momentum for a sustainable future. There was clearly something to be contributed and so PePol was born.
Would you like to be on the 1st phase PePol development team? If you:
think you can contribute at a high level in the areas of web application development, design, publicity or fund-raising
are excited by the idea of joining a team dedicated to creating practical solutions to the challenge of transitioning to a sustainable society - absolutely as quickly as possible
are willing to commit substantial time and energy to the project
are happy to do it mainly for the love of it (until such time that some generous people donate some money, so we can all pay the bills a little easier)
Then we'd like to hear from you. Just use our contact form or email: volunteer at pepol.cc and let us know how you might be able to help. Please see our how you can help page for more details on the skills we're looking for. (Have a look there also if you think you could volunteer something, but don't feel being 'on the team' is what you're looking for.)
---
What do we mean by 'sustainable'?
In terms of society in general we mean one which essentially can exist without depleting it's natural resources (or those of other societies) and without destroying or unbalancing the natural systems that support life on earth, such as clean water supplies, food chains and climate altering GHG concentrations in the atmosphere.
Necessarily, a sustainable society is also one filled with peaceful and well informed communities, which we believe our tools will help to create and strengthen.
Sustainability, therefore, refers to a broad range of environmental issues; issues that include taking urgent steps to combat climate change, but by extension, human rights, fair trade, community cohesion and conflict resolution.
The problems and solutions are multi-faceted: they are interpersonal, political, environmental, psychological and practical. Through our tools, PePol aims to facilitate positive change by helping people to build stronger communities, make a real contribution, gain more personal independence and ultimately live happier, healthier lives.